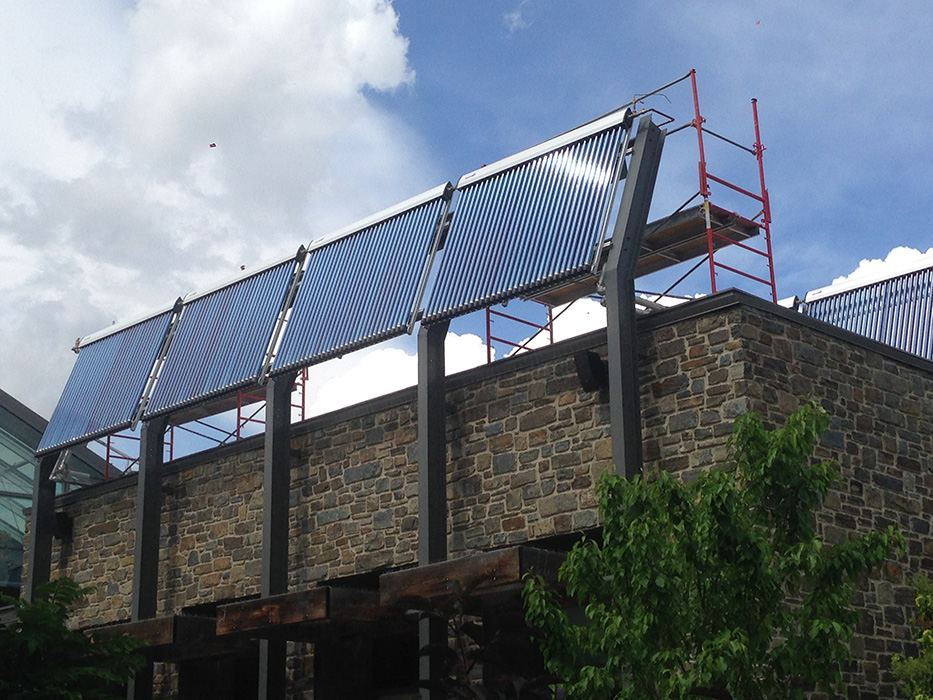 Latitude51Solar a division of Northern Lights Solar Solutions were chosen to supply the City of Calgary's Zoo with 16 high performance SunRain TZ58 1800 30R solar vacuum tube collectors. These high performance evacuated tubes were ideal for the water and space heating requirements for the newly renovated ENMAX conservatory. This modern facility houses a complete tropical eco environment complete with Canada's largest butterfly pavilion. The solar vacuum tubes provide direct heat source to maintain the interior temperatures needed in the winter as well as maintain the water temperature throughout the facility.
The Solar Vacuum Tube Collectors are estimated to provide 32 MW of heat energy annual providing great relief to the Zoo's operating budget.
You can visit the zoo and see the system in operation by visiting them during business hours between 9 am- 5 pm Mon-Sun.