Geothermal Installation Packages
GeoCool Geothermal - Now with Complete Installation Kit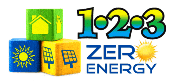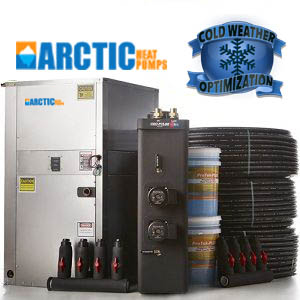 Complete Geo Thermal Installation Packages
Our complete installation packages come complete with every component you will need to successfully complete your geothermal heating system. Once you determine the size and type of geothermal heater you will need, we will then configure the rest of your package to exactly match your requirements including the proper amount of glycol and all fittings. Your complete unit will be shipped via truck and will come on 2 pallets. The geothermal unit will be on one pallet and the balance of system (pump station, piping, fittings, and glycol) will come on another pallet. Tail gate delivery will be arranged for residential customer.
Here are the various components that will complete your geothermal installation kit.
Geothermal Unit (2 to 6 ton) - Water to Air or Water to Water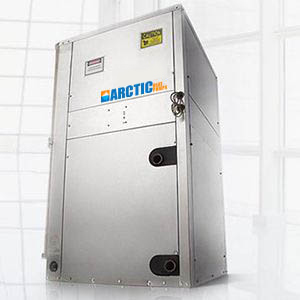 Water to Air (right or left return)
When selecting Water to Air you will need to specify whether you want the air return on the right or left side. Optional desuperheater can be added.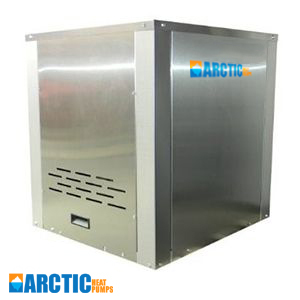 Water to Water
Water to Water systems are used for heating Hydronic in floor heat, water radiators or pools and hot tubs. When choosing a Water to Water system you should also consider a buffer tank to prevent short cycling of the compressor.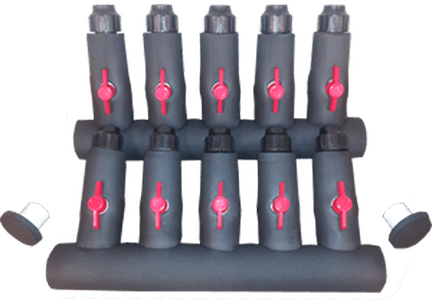 Insulated header for right or left piping
Insulated Header – number of loops will be matched to header. Header includes quick connect specialty fittings for the ¾" HDPE loop piping. Port plugs are included so you can choose a right or left piping configuration. 2 x Spig to 1" barb fittings are provided to connect your furnace to you manifold via 1" polyethylene pipe (not provided).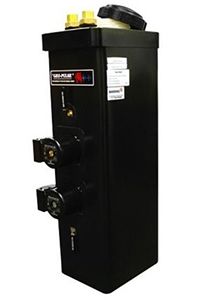 Dual Pump Station for systems up to 6 ton
Pump Station with dual pumps - Includes 2 x 1" brass barb fittings for connection to heater and manifold. Auto air vent cap allows air to be quickly removed from system.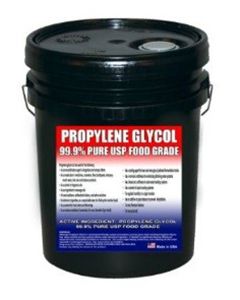 Food Grade Glycol
Glycol – Polypropylene food grade glycol provide nontoxic.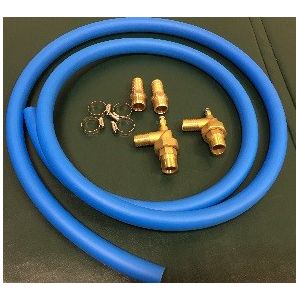 Connection kit 1
Connection Kit and Fittings - This consists of 12 ft x 1" of #250 rubber hose, 2 x PT port plugs for optional temperature sensors, swivel connection elbow to connect to geo thermal unit with 1" brass barbs, 1 ¼" MPT to 1" barb to connect to pump station, stainless steel clamps.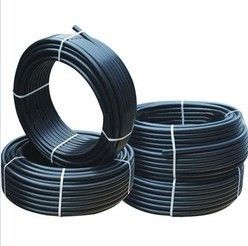 800 ft of ¾" HDPE per ton
HDPE ¾" pipe – We over size all our systems for northern climates by including 800 feet per loop of special HDPE geothermal loop pipe. This ensures better performance in colder climates versus standard 500 feet that most installers supply. In warmer climates you can opt for less pipe if needed but more pipe always provides more heat transfer. If you order vertical loops, we will provide the correct linear footage and will have the U-bend factory fused to guarantee no leaks.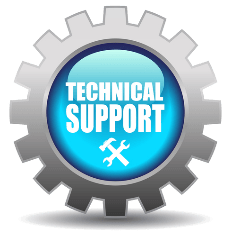 24 x 7 Technical Support
Support -24 hour technical support. If at any time you have problems with your system including questions regarding the installation, GeoCool is here to help. 1 -800 number puts you InTouch of our GeoCool technicians to help you with your project.
What is not included in this geothermal installation kit
Thermostat – any heat pump thermostat will work with our system such as White Rodgers or Emerson, including Wi-Fi smart phone connectivity options.
Connection from pump station to manifold – 1" Polyethylene pipe required. The pump station is located within 6 feet of the geothermal unit. However, the exterior manifold where your loops start can be any distance and as such you will need to purchase regular poly pipe to connect this run as the distances will very. If you have already laid out the system and know exactly where the components will be located and can calculate the distance then we can supply you this extra pipe at a nominal fee.