123 Zero Energy Sales Agent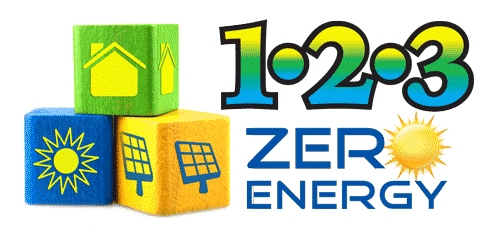 Does being a part of the fastest growing market in North America sound appealing to you? 123 Zero Energy leads the way in affordable green energy solutions designed for North American homes and businesses. Our Zero Energy pre-engineered packages take out the guess work and remove the high cost barrier associated with designing energy systems. Installation simplicity and cost effectiveness are the key feature of all of our systems.
What we offer
Historically, zero energy homes were only associated with high end architecture beyond the reach of most home owners. They focused heavily on the building envelope, as this was the only method of reducing operating costs. With recent drops in solar PV prices, and high performance energy alternatives such as geothermal, solar thermal, and cold weather air sourced heat pumps the concept of a zero energy home is within the reach of 90% of Canadian home owners.
Fast ROI
This is what customers want, affordable solutions with measurable returns. In the past these technologies were costly with almost no paybacks. Now paybacks of under 10 years or 10% ROI are standard. Imagine having your house pay you! Net Metering is making this a reality.
Energy Specialists Wanted!
We are looking for highly motivated individuals with a passion for living green to market our energy solutions to home and business owners in key locations throughout Canada, USA and the Caribbean.
It is impossible to open a paper or turn on the TV without being aware of climate change and the obstacles we are facing on a global scale.
The concept is hard to believe, yet very obtainable. Any new construction in Canada has the choice to incorporate a zero energy home system with about a 10-15% increase in the total cost of build. What is even more amazing is that choosing this path will increase the value of the home by 20-25% while providing returns of 10% and greater. Yes, it is possible to have your house pay for its own energy consumption and net you extra money.
Reducing our impact on the environment and lowering our reliance on the big energy companies is something nearly every Canadian is interested in. This is a large market that is growing at an astounding pace across North America. Heightened consumer awareness as well as Government subsidies makes this a great field to be involved in.
What we provide
As a sales agent for 123 Zero Energy, we provide you with the training and support to work with clients and help them reduce their grid energy dependence. We provide you with the design, engineering, customer financing, and systems/product support.
As an agent for 123 Zero Energy you will learn how to implement a comprehensive Energy Audit, from this audit you will be able to properly recommend the best energy mix for the customer based on their specific requirement including location, budget, existing infrastructure.
Your own 123 Zero Energy email address
Guaranteed best system prices
Highest Agent Fees in this industry
Sign up to become Sales Agent
Send an email. All fields with an * are required.