Residential Solar Project 5.9 Kw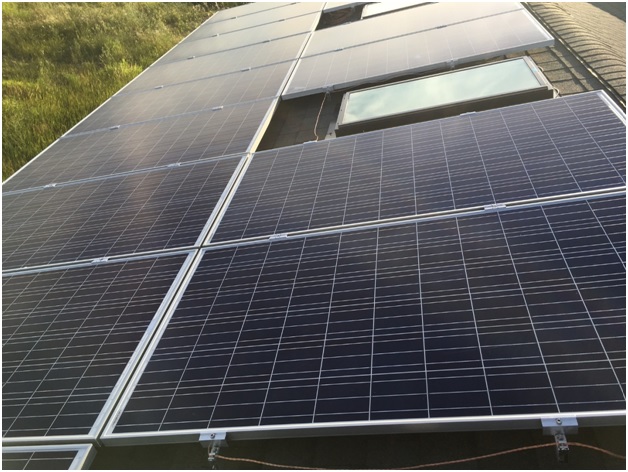 This solar PV project was completed in Gimli, MB and is one part of a Complete Zero Energy Home Project. The 22 panels were 310 Watt 72 cells. The shop had a 4/12 roof pitch and was 900 square feet. The customer already has low cost geothermal heat pump for the main house heating. The project uses a Solar Edge SE5000 inverter with Power Optimizers on each panel to deliver the maximum returns. The optimizers also allow the customer to view his system in real time from his smart phone or a PC. This particular shop uses a combination of sky lights, solar air heating, solar water heating with hydronic in floor piping. It is consider a show case for a zero energy shop in Manitoba. In other words this shop will produce more energy than it consumes.
The estimate ROI for this project was 6 years pre-tax. Factoring in pre-tax savings results in a much better and accurate ROI. For more information read this article solar as a tax savings investment.
The customer took advantage of Manitoba Hydro Solar Incentive program and received a rebate of $5900. The customer opted to pay cash for the balance of the system increasing his ROI as there was no cost to borrow.