Manitoba Residential Solar PV 13.1 Kw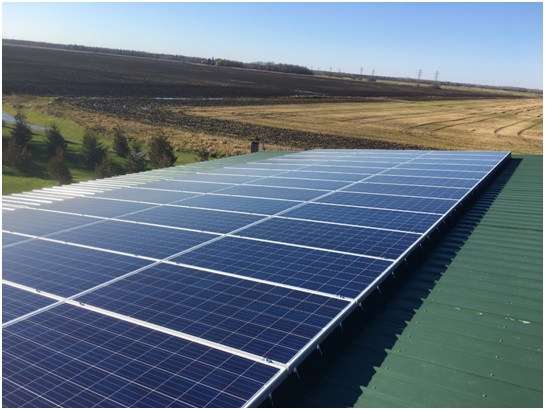 This is the largest completed residential system in Manitoba so far! The customer has a large 2800 square foot shop that is heated by an electric boiler for radiant floor heat. The shop consumes a good portion of the overall electrical usage. The addition of this system should reduce the customer's consumption by 34% with an estimated pay back of 8 years.
Based on the Canadian Electrical code a system with a 200 amp service normally can only install 9.6 Kw of power. This is due to a bus bar limitation rule that restricts the amperage to 25% of the bus bar rating. However in this particular job the service was 200 Amp but the bus bar was a 225 amp service. This allows a total of up 15,600 Watts of power to be produced.
The metal roof is ideal for solar PV installations however can get very slippery with snow or rain. Fortunately the weather cooperated during this 2 day installation near Seven Sister, Manitoba.
The inverter was a Solar Edge SE11400 and the system used optimizers on each panel to increase the performance as well as to all remote diagnosis of the system at any time.
The owner looked at different energy solutions from 123 Zero Energy including solar thermal and geothermal. In the end the $13,000 Manitoba Hydro Solar Incentive he received was a driving factor to go with solar PV. The owner felt that this inventive would not be around for much longer so wanted to take advantage of it while it was being offered.
Next spring the home owner will be looking at utilizing the large yard space to install a water to water geothermal unit that will replace the costly electric heater used for the in floor heat.
Solar deck with combiner terminal blocks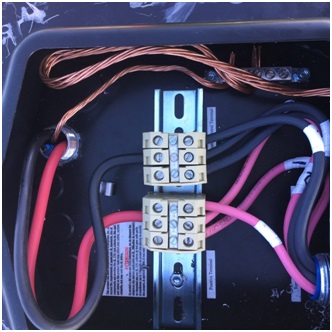 Panels and the optimizers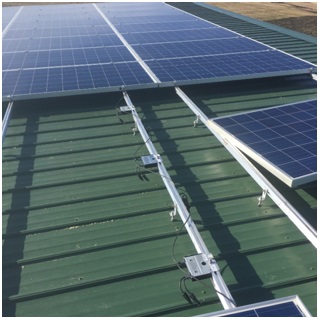 Installing the racking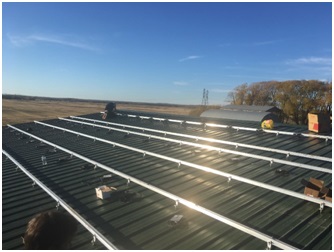 Solar Edge SE11400 inverter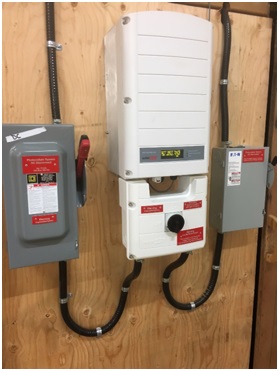 One happy customer