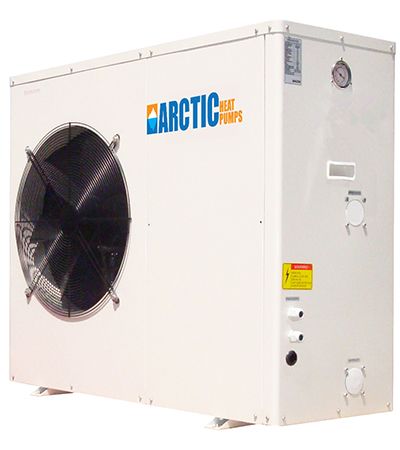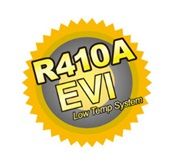 EVI Compressor for -25 C (-15 F) operation
The Arctic Heat Pump is the only heat pump in North America to use both a variable speed DC compressor motor with Enhanced Vapor Injection (EVI). This means it will work in extreme cold temperatures without requiring any back up assistance.
Cost Savings
An Arctic Heat PumpTM uses energy available in the air. Yes even at -40 the air has energy! By means of our EVI Heat Pump Cycle we are able to harvest this FREE energy and transform it into a much higher useable temperature. The average cost savings is 60-70% of a traditional electric furnace or electric boiler. An Arctic Heat pump will quickly pay for itself and provide years of savings.
Heat & Cool
Besides providing low cost heat, the Artic Heat Pump will also save you money on your cooling as it an extremely efficient Air Conditioner in the summer.
Optimum Efficiency
With DC inverter technology that allows the unit to adjust the motor speed according to the temperature allowing the most efficient use of energy, saving you money.
Control your Comfort
You can set a different temperature for each room or zone, which can be controlled not only via the thermostat, but also through the included remote.
5-Year Warranty on All parts
You will get a 5 years dedicated warranty with an Arctic Heat Pump
Opt for our Ductless Heating System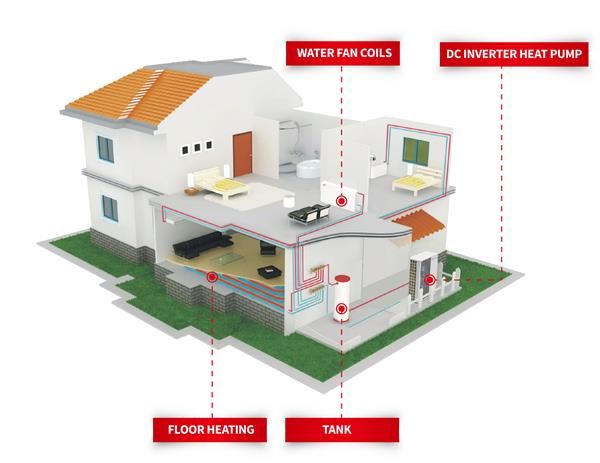 A heat pump is one of the most environmentally friendly heating systems on the market! They do not use fossil fuels like traditional energy sources such as natural gas or oil. Being fully electric powered, the Arctic Heat Pump works by transferring the heat from the surrounding air into a water thermal storage tank. This water is then sent throughout the rooms, floors and even to pool/hot tub to heat them up. Besides being ductless, which reduces electrical fan consumption, the system is much more efficient, operating at 60-70% of the cost of an electric resistance heating source. The ductless system also creates less air borne particles and is better for those with asthmas or allergies.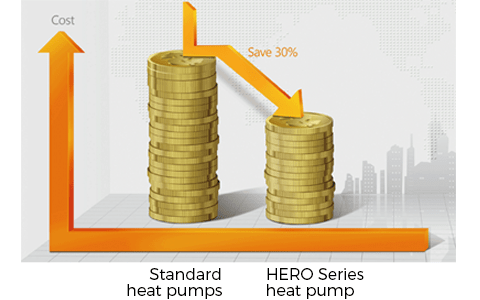 The unit comes equipped with a variable speed motor that operates at the optimum setting at all times, ensuring lower energy usage. Besides a lower bill, this also guarantees a more comfortable setting with precise temperature controls.
Absolute control over your Temperature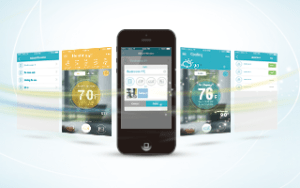 You can control your entire cooling system right from your smartphone or tablet. Simply download our controlling app from the Internet, and you are ready to go anywhere, any time.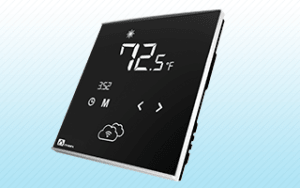 You have an option to install either a single main thermostat, or several smaller ones for decentralized control. From the thermostat, you can choose to set a separate temperature for each of 32 different rooms.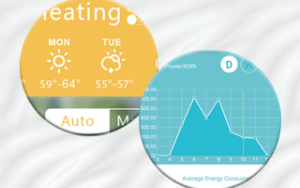 With the energy tracker app, you can track your energy consumption over a period of a week, month or even a year. Need an expert advice on what your room temperature should be? Simply download the companion weather tracking app.
Build Your Own System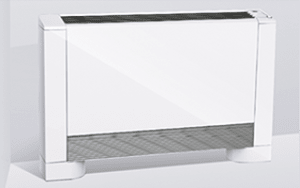 Space efficient Fan Coil Units
The energy efficient fan coil units are designed to operate with absolute silence to transfer heat efficiently throughout each room. You can control each fan separately for the maximum comfort. Being only 5.1 inches thick, you get maximum area available as well.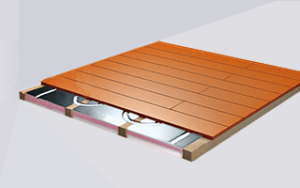 Efficient Floor Heating Systems
With our heating system, you can expect the perfect warmth for all your floors without any visible units. The radiant floor heating system can be specifically programmed to keep a warmer temperature during the mornings and late evenings as well.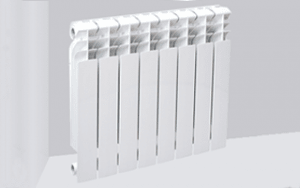 Radiators
Ask us for an expert opinion to see if your existing radiators can be used with our units. Our Arctic Heat PumpsTM work with variable speed circulation pumps and have the capability to work with standard radiators with a working temperature of up to 131°F.