Versatile charge controller for small renewable energy systems.
*The Kid is also available in white.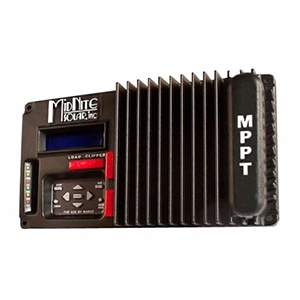 Technical Data
Input Voltage
150 VDC
Nominal Battery Voltage
12V through 48V
Max output current
30 Amps
Charge Regulation
Bulk, Absorb, Float, Equalize
Battery Voltage Range
9V to 64V
Operating Temp Range
-40℃ to +50℃
weight
6 lbs.
Benefits
MPPT Tracking
True Paralleling - Inputs/Outputs
Up to 150V input
HyperVOC for cold climates
Up to 30 A battery output
Reverse polarity protected
LED battery status