Complete Solar Heating Package SWH-4 - 4 x TZ58 (1800 30R Collector)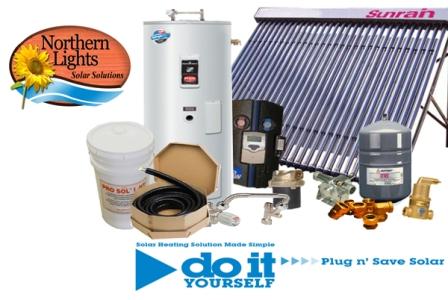 Solar Heating system
Eligable for 30% Tax Credit
Complete solar heating package for domestic hot water for up to 4 person. These are the most advanced solar water heating kits on the market. Simple to install with no soldering or electrical wiring required. All kits come with every component you will need to successfully install your solar heating system. Includes items such as fill pump for quick pressurization and servicing of the heating system. All kits come standard with RESOL DeltaSol BS+ controller two relays for optional 2nd heating zone for pools, hot tubs, hydronic heating, furnaces, or boiler systems. Advanced features such as holiday mode and energy monitoring are included.
DIY solar heating systems are designed to take the guess work out of solar heating. Modern day vacuum tube collectors can reach temperatures exceeding 400F, and as such proper sizing and installation is very important. All our kits have been engineered to provide the maximum performance will addressing all safety features.
Includes:
4 x SunRain TZ-58 1800 30R Vacuum tube collector with roof mount kit
119 gallon SolarStor solar water tank; incudes

dual

heat exchangers with 4.5 Kw Back up heating element

UL & CSA certified

RESOL FlowSol solar pump station with wilo pump and integrated RESOL BS+ digital controller for

two heating

zones
100' of Aurora Solar Flex 3/4" OD stainless steel piping, pre insulated and weather proof with sensor wire
all quick connect Aurora Flex Fittings for fast installation (no soldering)
pre-mixed ProSol LH-T high temp (475F) solar heating fluid for vacuum tube collectors
positive displacement drill pump for filling and servicing
50 liter (13.2g) High Temp Solar Zilmet Expansion tank - Specifically designed for solar heating
Spirotech AutoClose Solar Air Vent - World's only solar Auto Air Vent!
complete solar installation manual and free technical support
Design Layout: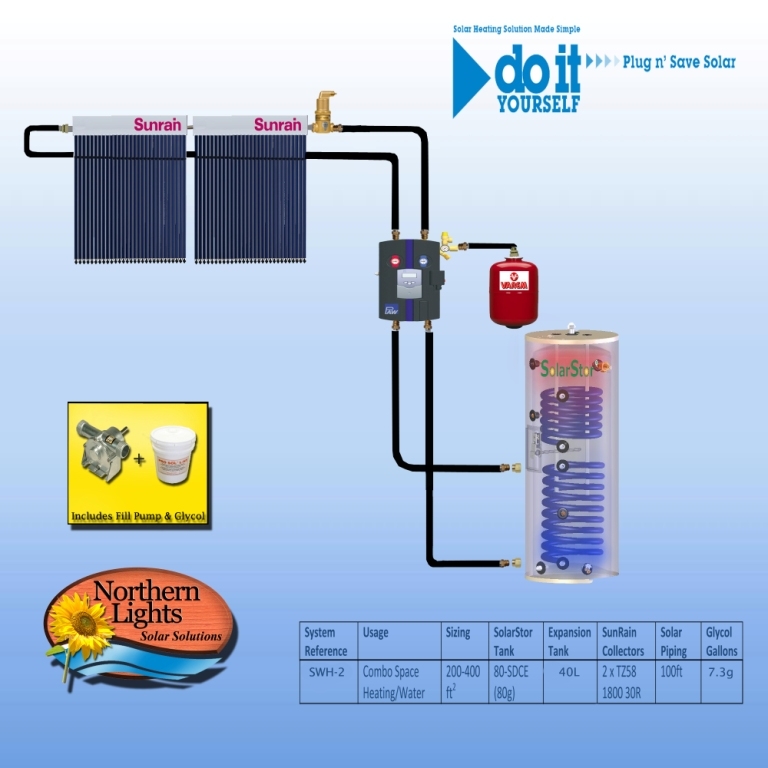 Features: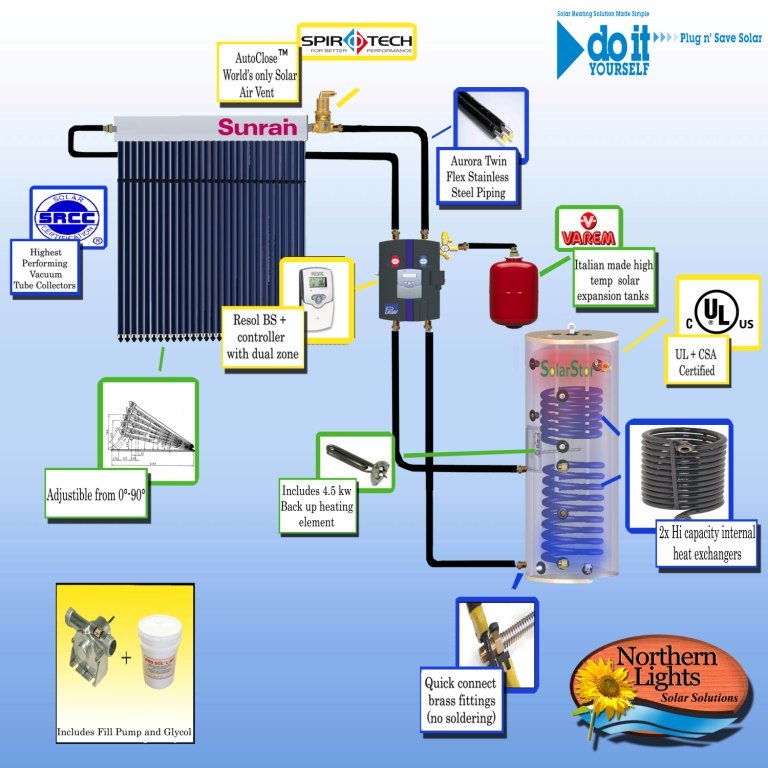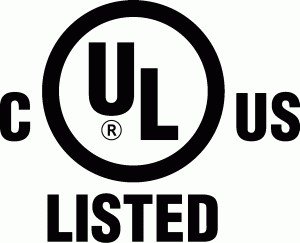 Return Policy:
We want you to be 100% satisfied with your purchase, if you are not, ship it back to us in the original packaging condition and we will refund your purchase less a 10% restocking fee, provided the equipment is received in good condition. Refund offer valid for 30 days from receipt of product.
Warranty:
We feel that being honest is a much better policy to win your trust rather than trying to lure you with nearly impossible statements such as life time warranty. Nothing lasts forever! Our warranty policy is simple; we offer a 3 year warranty on everything we sell and 10 years on our collectors. With this warranty you will get NO hassle next business day replacement (if shipping service and inventory permits). However, as a valued customer you will get technical support through the life time ownership of your product. Our Collector do carry longer warranties 10 years from the manufacture. The warranty cover failures that occur during normal operational conditions or manufactures defects. It does not cover failure due to inappropriate operation such as freezing or over heat. Damage caused by vandalism, storms, floods etc. Your household insurance should be modified to cover the system from such situations.

We accept PayPal and Credit card (Visa or Mastercard). If you are ordering multiple units and part, please call us to see if we can save you shipping cost for multiple item orders.


For complete solar kits please allow 2-3 weeks delivery. These kits are shipped via our preferred freight forwarder company and where possible we will schedule residential tailgate delivery (curbside). Heaters and accessories are usually in stock unless indicated otherwise. We do have expedited shipping services available for an additional fee. Please call us if you need a rush order. Once your order has been shipped you will be contacted via email and a tracking number will be provided.