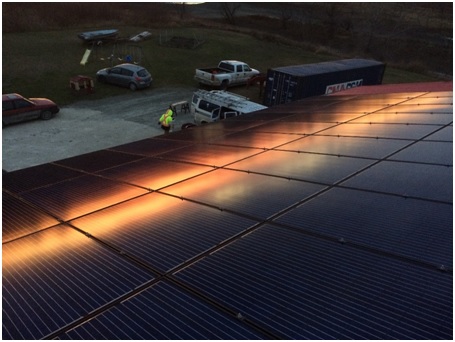 This large 40 panel system produces 10,400 Watts of DC power and utilizes a SolarEdge SE-10000 Inerter with panel level optimizers at each panel. The optimizers give the system the same operating advantage as micro inverters while cost is reduced as there is only one large inverter. By installing optimizers if one solar panel gets covered in snow or shading the others all still produce at their maximum performance. The system is remotely monitored and producing better than expected rates.
The large shop was an ideal location for solar as the roof top was doing nothing for the owner. Now this roof space generates close to 15 Mw annually and is predicted to have an ROI of 8 years.
The imminent large increase in hydro rates that Manitoban will be seeing over the next 10 years was a larger driving factor in going solar for this owner.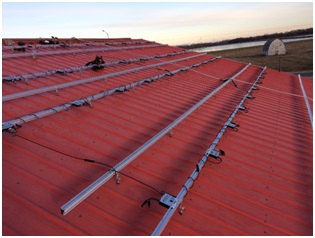 Rails with optimizers installed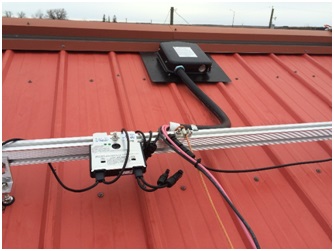 Optimizer and SolarDeck for clean leak free penetration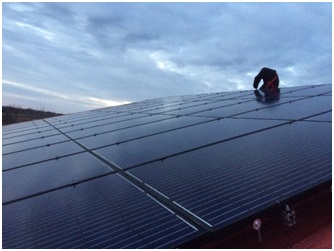 Almost Done!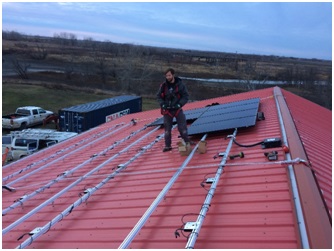 Panels going on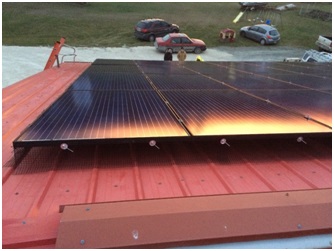 One happy customer