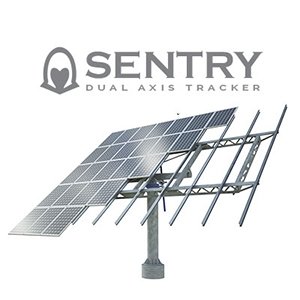 The Sentry solar tracker is made in Canada and is the most rugged and reliable tracker on the market, designed for extreme northern climates and wind and snow loads. The proprietary tracking system ensures the maximum yield by always facing the collectors in the optimal angle relative to the sun. Commercial design to give you years of trouble free service resulting in the highest yields.
Proprietary Astronomical logic controller give the highest tracking accuracy on the market.
Can be uses in a small scale standalone or combined to form utility grade power plants
Full remote reporting for real time system management
Heavy duty construction with hot dipped galvanized steel, anodized aluminum and stain less steel fasteners
Built in cable management and micro inverter integration.