A cost effective inverter for marine and RV applications.
*The MM Series consists of 2 models.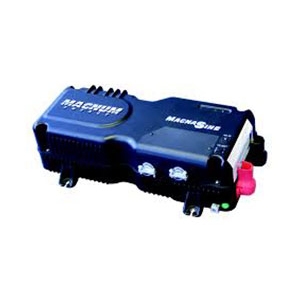 Technical Data * CLASSIC 150
Input Voltage Range
9 - 16 VDC
Max Continuous Input Current
80 ADC
Inverter Efficiency
95%
Transfer Time
16 msecs
Waveform
Modified Sine
Operating Temperature Range
-20℃ to +60℃
weight
6.4 kg
Benefits
The 20 A transfer relay when using grid or generator power
Mount the inverter on a shelf, wall, or even upside down
Automatic overheating shut-off
Automatic over voltage shut-off
Automatic over current shut-off
Battery temperature sensor.
Input/Output circuit breaker protection